LeBron James doesn't need the dunk contest. He doesn't need to be literate either.

Dr. Suess can be a little thought to read. The complexities of the character development in "Hop on Pop" will probably never be truly understood. That's why I can't blame LeBron for giving up in front of a room full of children. It's not quite Kierkegaard, but only lame college kids would know about that. LeBron was too good for college. Reading is for losers when you can jump like him.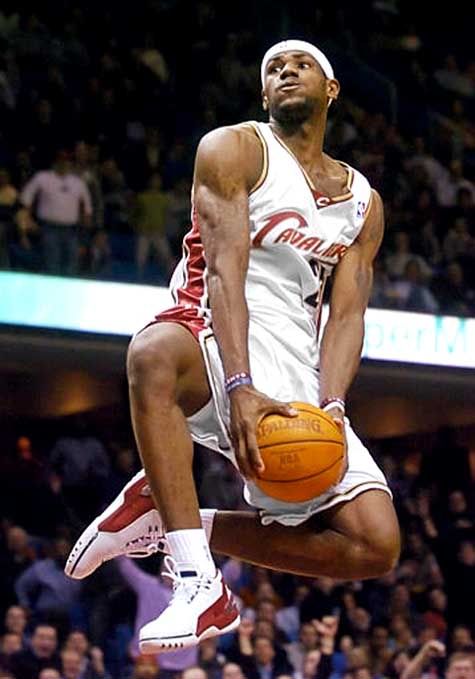 LeBron James is setting a good example for the next generation of children. Reading is useless when you can put a ball in a hoop. If more children would put down the Vonnegut and pick up a basketball, the NBA would be an amazing thing to watch in 15 years. Don't worry about the 99.999999% of kids that lack the talent to end up in the NBA, it's their fault. They probably accidentally read a book.