SEATTLE -
Dallas Cowboys rookie Demarcus Ware looks ready to be an NFL linebacker. In one half, Ware forced two fumbles, recovered one, had an interception, a sack and three tackles in Dallas' 18-10 preseason victory over the Seattle Seahawks on Monday night.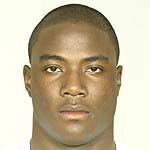 Wow, I believe that Demarcus Ware also raped a man on the 50 yard line during half time. What a fucking hoss. I know it's just the pre-season and it doesn't count but that's damn impressive. I probably couldn't even do that in a game with my little cousins and they're all in elementary school. But in all fairness, they're a little big for their age. No Asian child should be above 2 feet when they're 6 years old.
This has been the first pre-season game that I watched that didn't involve the dolphins. Again, I know it's the pre-season and it doesn't count but I'm so fucking excited about this defense that I may masturbate to the idea in a few minutes. It was also nice to see a kicker that could actually kick. I hope Billy Cundif never comes back from his HIV or whatever he's injured with. That Cortez guy is great. Not too many people can conquer the Aztecs and kick a couple of 40 plus yards field goal.
I think I might start recapping every Cowboy game this season. I'll probably be so wasted during the games that I don't remember anything though. I want to do it. I don't know what it is but something about large and angry men wearing tight pants fighting over chunks of land does something for me. Huh? Do I hear a Diana Ross song?