MONTREAL (AFP) - Dick Pound, president of the World Anti-Doping Agency, decried the plea deal in the BALCO steroid case that mean the involvement of high profile athletes, such asMarion Jones, may never be known.

I didn't even read this article. I think it's about sports. Dude, his name is Dick Pound. Yes, I'm a bully and I do pick on people for their names. Dick Pound, that guy's just asking for it. Dick Pound... Jesus Christ, that's funny. Wouldn't you say so Jesus?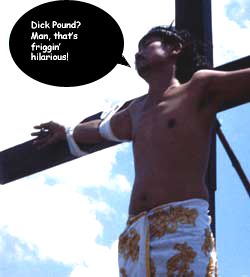 Little Known Fact: the real Jesus was Filipino.

Dick Pound is as funny, if not funnier, than Nascar driver Dick Trickle.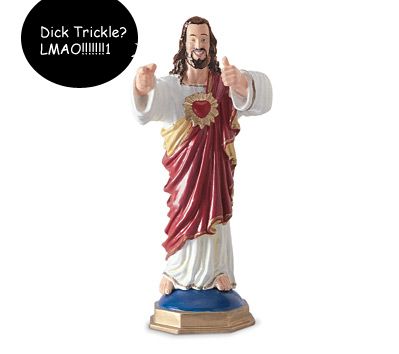 Oh Jesus, you so crazy!